15/01/22 10:55
Seems ages since I've done a blog update, but it's not really. Just a week. But I do tend to write ones at least once a week. So anyway here's a quick one – which may get expanded on later. I'm currently sat in the
25th
different pub of the year, which I guess on the 14th January isn't too bad. I seem to have found myself on an unspecified quest to go to a 'few' different pubs and spread the love for pubs across the world: or at least Liverpool initially.

I'm currently sat typing this in
Chapters of Us
in the Baltic Triangle area of the Pool of Life. I'm drinking a pint of
Twisted Wheel
'
Soul City
' NEIPA (keg). It's not my usual kinda place – after all it's keg not cask. But it's very relaxed and cool with nice staff (balancing the always problematic tightrope between attentive and pushy very well). Loving the laid back music vibe too. And there's four keg options which is good.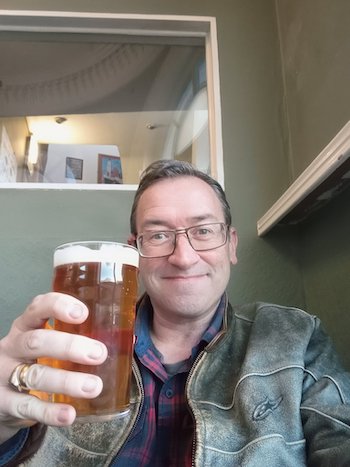 Cheers, from the Baltic Fleet (Pub 23 of 2022)

Previously I went to the Baltic Fleet (Pub 23) and had a lovely pint of Trapper's Hat from Brimstage Brewery. From there I headed down the road to Love Lane Brewery. Was disappointed to find they had no cask on – I mean it's a brewery so having no cask was a wee bit sad. The service was good though, and it's a nice place. Just get some cask on (
I can probably source some for them if they are struggling to find any
). ;-)


I'll probably get to
Pub 26
tonight and maybe beyond, not that it matters
per se
. Tomorrow I'm out with the guys & gals who work at
Neptune Brewery
for our Xmas day out. The decision was made to support our local pubs for this occasions. The places that they sell the beer to, rather than go out of town for a day trip. A mighty fine sentiment I reckon. Of course all the pubs we go to tomorrow I will already have been to since the start of the year, but that is a good thing. I'm never gonna be a ticker (of places or beers). I've not set myself a goal or aspiration for going to different pubs; indeed it's kind of happened by accident since my first pint in the
Roscoe Head
on New Year's Day and moved on from there. Not sure whether I'll carry on counting each unique pub - after all it will require me to actually document the thing and cross check (when was I here last?).

So what will pub 26 be? I'm thinking it'll either be the newly (today) re-opened
Coach House
or
Peter Kavanagh's
. I'm sat here typing this in Chapters and I have no idea myself. I truly am a leaf on the wind. Won't know which way the wind is blowing till I push open the door.

It's been nice to go to so may different places and I've been surprised by a few. Get yourselves out there and
Support Your Local
(pub and businesses). Not Dry January. Not Try January. Just Do the Right Thing January (and beyond!).

Onwards and upwards.

________________


Following this post I went on to the Grapes for a couple of pints and a chinwag with some regulars then headed up to the Coach House which became Pub 26 of the year. Great to see it reopen for the first time since Christmas.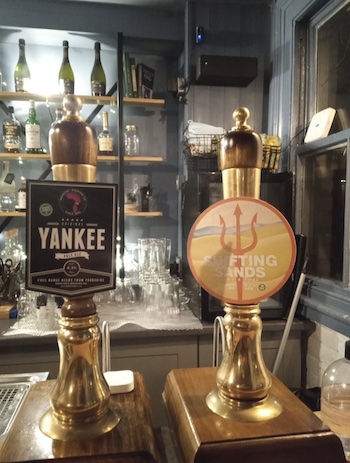 Coach House cask options from Roosters and Neptune. Cheers! (Pub 26)
09/10/20 09:11
Shockingly, for me, it has been over a month since I wrote a blog - I usually write between 5-8 a month. The thing is it seems I wrote the last one a few days ago. I mean, it was before my birthday, for crying out loud. Time has just been playing the strangest tricks. I've really just been working throughout this period, with a bit of reading, a little writing, catching some footy on the TV, and less guitar than there should have been.

The highlight of the last week was the surprise return of the (Zoom) Open Mic last Saturday - I only found out about it on the day. There were only six of us online for it but it was great to be back. Social interaction with a few mates and a bit of singing - with a glass of beer - it was ace.

Anyway, there will be more blogging from this point on. I may even put it in my diary to ensure even these horrendous time slips don't stop me again. See you soon.
27/05/20 21:57
It goes without saying....

.... Anyway, notwithstanding all of that, one of my aims this year was to do some more writing outside my normal short fiction and VSSing and to that end I have put my head above the parapet with the website
GetIntoThis.


My first piece for it was a gig review of Romeo Stodart (of Magic Numbers fame) at the Philharmonic Hall. Two days later the Phil shut down and by the end of the week all the venues were closed. So that put paid to doing any more live reviews. Since then though I've managed to do a couple more things for the website including a piece on Liverpool pubs, which discussed my last two days of going to the pubs and dreams of returning - along with a guide to some of the places that you can still go to to get beers in.

I've also done a couple of pieces from Press Releases on new albums, namely Laura Marling (by the way get the album, it's wonderful) and Kamasi Washington.

Wrote a quick 160 words about my view on Sefton Park with its 148th birthday on Monday (there is a shortage of things to write about without gigs).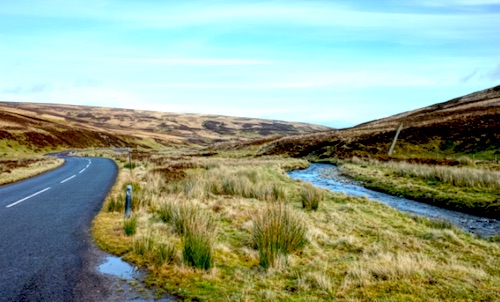 Another piece has gone up this week on
driving during lockdown
and another will go up shortly announcing an upcoming album. So that'll be seven bits of writing, not prolific but not bad as it's six pieces more than nothing.

Keen to do more as and when. But I need to do some serious fiction writing - that is seriously getting it done, not necessarily serious of subject. Wondering how best to do this. How many times have I planned, or almost planned, but not committed. Yes folks, even if you didn't already think it, it is time for A.J. Walker to be committed.