10/04/23 10:34
On a very sunny Saturday I went for a little trip around Preston. On Sunday my phone flashed up my photos from a year ago from my last visit to Preston. Yep, not by design but there were 364 days between my visits. Spooky!

It's a short train journey from Lime Street at around 55 minutes, so is a handy option to go at short notice - if you are that way inclined.

First up was
The Station
, which is probably one to miss out if you're looking for better ales and a nicer vibe. But it is handy for the station (funny that) and I ended up watching twenty minutes or so of the Man Utd v Everton match whilst supping on a
Robinson's
'Unicorn'
and planning my afternoon (well, replanning - it would mostly be the same as my last trip to the city). The pint would be the cheapest of the day anyway.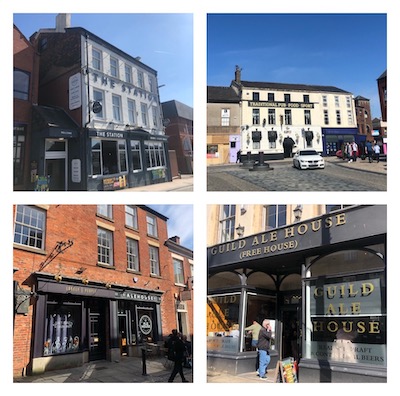 Next up, as half time approached in the Everton match (0-0 at the time), was
The Old Vic
. A nicer option than the Station with a few more beers on. I had a
Salopian
'
Second Life
' which I hadn't seen before. I went to this pub last time and it was busy with footy fans then. This time there were a couple of sizeable groups of people and plenty of couples too. I suspect it is quite lively of an evening. There was some bloke dressed up as a golden Elvis (I think that's what he was, but who knows?).

Third up was the second (and last) of my new pubs: the
Winckley Ale House
. I did visit this lovely micro pub last time, but couldn't get a beer as they are card only and I'd lost mine at the time. I still don't like places not taking cash. It's not fair on people who don't have the option (or want to not use that option). But hey ho, it is the world we live in. They had four casks on, including the
Cloudwater
Chubbles. I chose not to take the Chubble option, because a) it was very pricey and b) it was pretty strong, and therefore not ideal early on in a trip. So I went for a lovely drop from
Rivington
'
Bounced Right Back
' - a 4.2% pale. It was a shame I had to sit indoors as the sun was shining on the few (busy) tables outside.

I walked past Hopwoods and headed straight to the popular
Guild Ale House
next. Had two pints there:
Bingley
'
Juno'
and
Redwillow
'
Sabro Simcoe
.' And then headed over the road to their sister pub in the market, The
Orchard
, where I had another
Redwillow
- this time a '
Feck Less
'.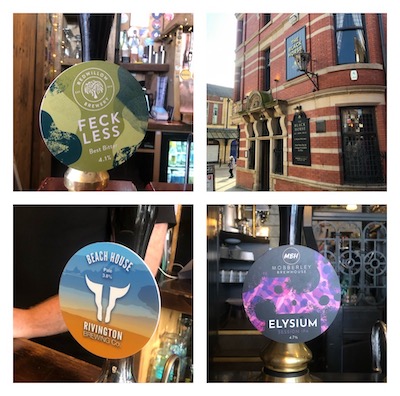 Five pubs in and I was on the home straight. I decided not to stay out too long though and would miss out the long(ish) walk to the
Vinyl
, so next up was the nearby
Black Horse
. A proper, old, multi-room pub. Had an
Anarchy
'
Blonde Star
' here. Then it was time to head to the last two pubs of my tour of Preston ale establishments: the excellent
Plug & Taps
, and
Plau
.

Finally found a place to sit outside, at the
Plug & Taps
and chatted to a couple of lads about footy, music and ale (other than cheese and curries that was most conversation groups covered). Had my second
Rivington
of the day, '
Beach House'
.

Then my final pint, before getting back to Liverpool, was a
Mobberley
'
Elysium
' in a suprisingly quiet
Plau
.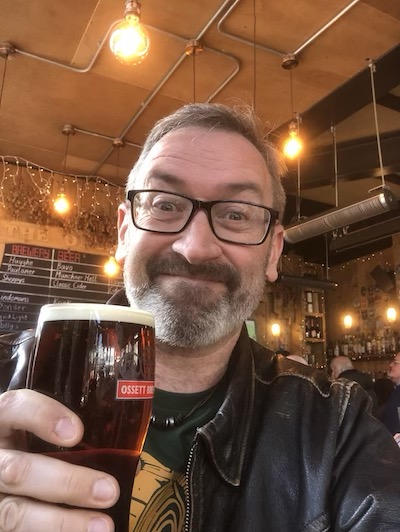 All in all it had been a good trip on a true blue sky day. Definitely recommend giving Preston a go if you haven't done it for a while.

The pubs I visited were:


The Station
The Old Vic
Winckley Ale House
Guild Ale House
The Orchard
The Black Horse
Plug & Taps
Plau


I'll post a map up here shortly.