Not One Thing, Another


After a strange night last Thursday mixing a tiring week, not sure I was going to go to the open mic, and then difficult travel, this week I was always going to play. It was again affected by none running buses but I got there about 8:30pm this week. It ended with me playing and going up to play straight AFTER we'd been given four songs by Ian Prowse. Yes, people. The local legend that is Mr Prowse opened for me. Who'd have thunk it??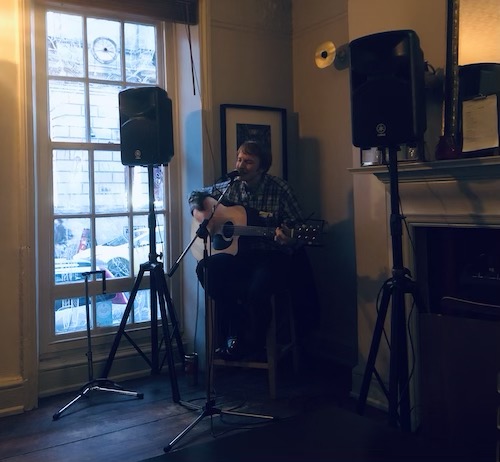 John

John was hosting as usual and then a few newbies arrived to the evening including Ian. Flippin' heck. Obviously I'd have preferred to get on and off the stage early doors to relax, but I had to wait until our new arrivals played. There was a lot of "
this is from my new album
," and "
this was off my first album
," going on from several of the players this week. I am not worthy.

Meanwhile in the conservatory there was a
Ladies That Beer
event hosted by a couple of my colleagues. Beers were being drunk, and beers were being talked about. It was a busy night in the Key'.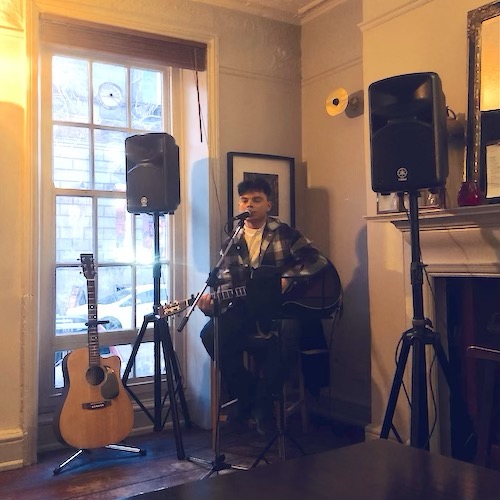 Liam Sweeney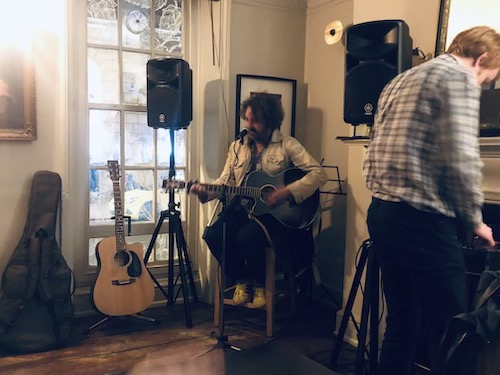 Ian Prowse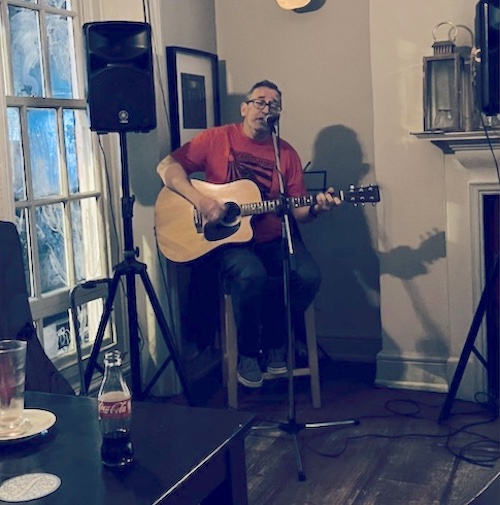 Your's Truly, aka The Procrastinator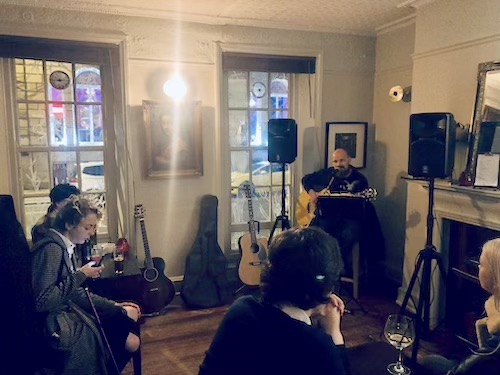 John Lindsay playing a new song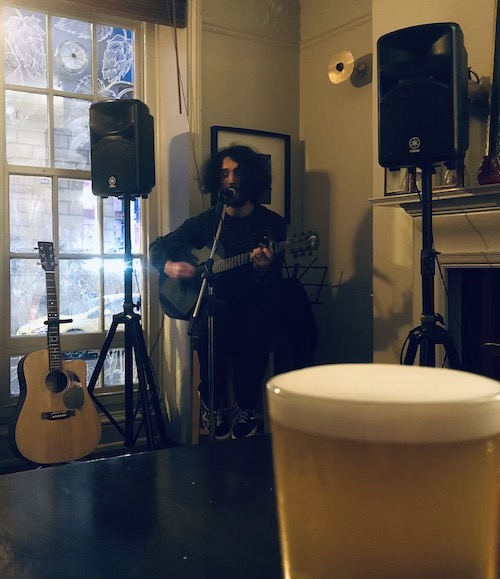 Soft and cool, Ike


After far too long wondering when (or, at one stage, if) I was going to get on, I'd ummed and ahhd about whether to play some stuff I don't normally play, but as the evening lengthened I decided my only real option was to play the ones I know best - and not worry about peering through the gloom at written lyrics. As it was the nerves got to me a little (yes, I got nerves - even if the MS seems to hate them) and I misplayed some chord changes and played through a few times when I had a bit of a lyrical mind melt. Still, I got through it in the end and was happy to have played the same night as Ian and the others - even if I didn't entirely do myself justice.

John was happy to see my Procrastinator T-shirt again. He says he likes my T-shirts, which is odd as other than the two times I've worn this I've pretty much been lumberjack shirts all the way. It's like going back to glasses from wearing contacts, people soon forget you ever did anything else. Meanwhile I just forget whether the next chord is an A minor or an F. Or maybe a C.

The next time I play on the same stage as Ian I hope it will be at the Cavern where he hosts an Open Mic - but for none covers only. I better get writing a hit then. Meanwhile here is a classic from the gentleman, '
Does This Train Stop on Merseyside?
'

Onwards and Upwards.