28/04/21 19:39
Hoping to be back at work over the next couple of weeks. My head's been a bit mashed for the some of the last six weeks with the out of nowhere medical issues. Have done some flash writing, such as
Miranda's
#MidWeekFlash
, and a bit of blogging, but nothing more substantial during these weeks. Have been trying to keep active in terms of steps and all that, but not got into writing more substantial pieces. If the whole staying at home thing hadn't been because of head mashing diagnoses and issues then I could have written more, couldn't I?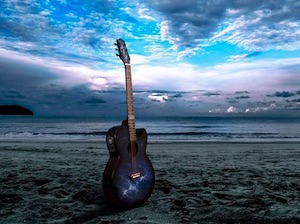 Miranda's #MidWeekFlash
As I'm nearing the end of being off and the doctor's appointments have been more positive than the inevitable early fear that hangs over you in Limboland then I've become I'm more up than down: and writing for more than 500 words seems more doable. One of the things I long to do is finish one of my two
NaNoWriMo
drafts: I've two partially written novels from previous NaNo years. Both are around two thirds or more complete. For my own balance I need to finish at least one novel length book this year and if I can work on one one of these two stories it is very doable. Even if a) it's just the first draft and b) it never sees the light of day other than to a few mates.

But it's not just a case of starting from where I finished. Well it is, obviously, in some ways. But these are several years old and at this point may as well have been written by somebody else. Going back to where they are finished it feels like trying to start from the last chapter you've read from of any famous author's book. Like starting from scratch...ish - or at least starting a race in a different car and not knowing the track.

To that end I have been rereading my second NaNo story, which is currently called "
The Wobbly Odyssey"
, to get back into the zone so I can (at least try) and hit the ground running. It's been really interesting. I like how the story has gone so far but dropping on to it now it would be so easy to take the story a rather random way and get the characters acting out of character from what's been presented so far.

Other than some geography nothing much about the story was planned. It's been very much a "pantser" exercise. Maybe it's just a bit more so now.

The current story is at
56k
words and up to
Chapter 6.5
of an anticipated 11 or so. I'm estimating there's about 30-35k words to go to finish. If I set myself to do 1600-2000 words a day that's only
three weeks
or so. So no excuse, A.J. Walker. Get writing and get it done: at the very least I want to know how the story ends!

Onwards and Upwards.