As is almost set in stone I went once again to the Keystone open mic. Recently there have always been 12-14 people playing which is incredible really. And to fit everyone in we are each limited to three songs each. This week though we seemed to be a few people down though there were still plenty of regulars and a newbie couple to the Keystone who just happened on the place (
Visions of Albion
). I suspect the regular carnage that is Liverpool on Paddy's Day probably put a few people of visiting town on the Day of the Green Pavement Pizza.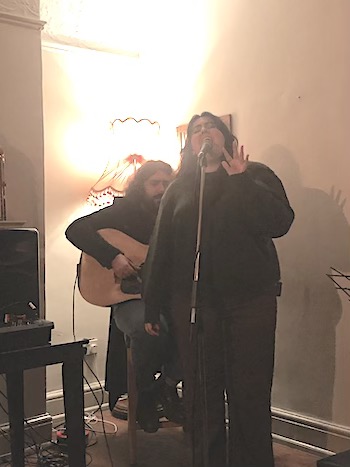 Visions of Albion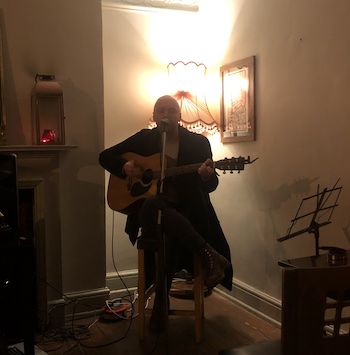 Mr Sinnott doing his bluesy thing


As we were a few down everyone had there usual three songs then those still there went up and played another two each. So I played five songs. Yes, FIVE. That's almost a gig worth.

The songs were:

Oh My Sweet Carolina

(obviously)

Take Me Down To The Infirmary

(Cracker)

Landlocked Blues

(Bright Eyes)

Heart Breaks Like the Dawn

(obviously)

Van Diemen's Land

(hey, it was Paddy's Day)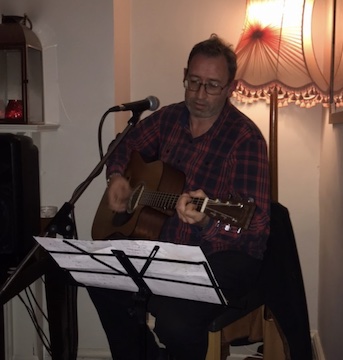 Words needed/not needed. No one told me to sort my hair out!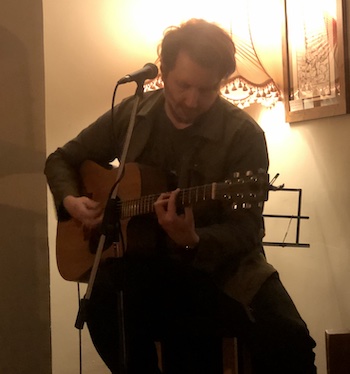 Some Guy.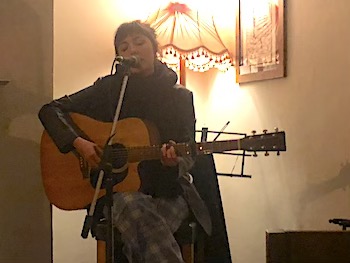 I needed the lyrics in front of me to to
Take Me Down
and to
Landlocked Blues
. First time I've done that at the open mic. But they were new songs for me to play; so fair enough.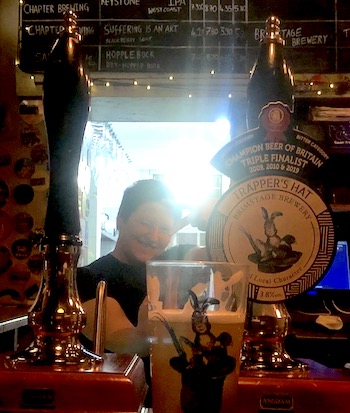 Charley style photobombing.


Spent most the evening on the lovely session
Trappers Hat
from
Brimstage Brewery
, then ended the evening with the epic
Keystone IPA
(just a schooner) from
Chapter
. So all in all a very good evening - and no pavement pizzas around this area of town. Huzzah!