Still Strummin'
Played at the open mics in the Keystone and Angus over the last couple of weeks. Great to carry on with it. But I do wonder whether I should do fewer and in the intervening weeks practice more - and maybe write some songs too. We shall see. It'll be a hard drug to give up.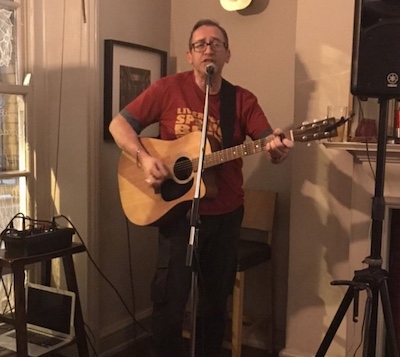 Strumming' at the Keystone a couple of weeks ago.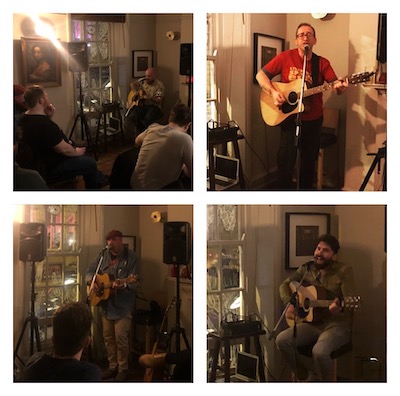 Good to see Barry playing for the first time and the return of Sam Lee too. A nice evening all round.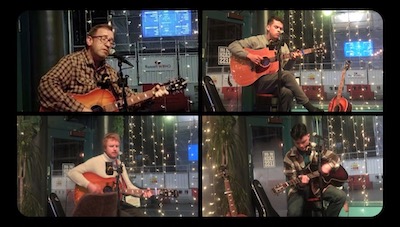 Cold weather on Wednesday night meant a smaller group of players than usual Meant the players who did turn up did a lot more than the usual three or four songs.I ended up playing eight songs. Eek!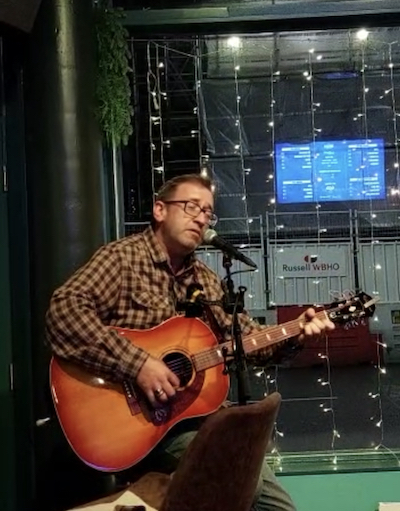 One of my favourite pics of me playing - the Angus.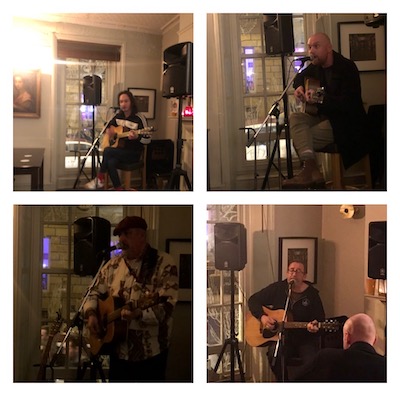 Another fab open mic at the Keystone