Strange Weekend, Again
Another strange weekend, but aren't they all? At work on Friday I went from having work, to not having work (euphemistically called being 'spared' in the gig economy), then being told I could have have a route - due to drivers not being given all their parcels, to then being told just to deliver to the drivers that didn't have them. So I nipped out to Queensferry, Neston and Great Sutton to deliver the bags of to three unsuspecting drivers - who hadn't been informed that they didn't have the bags and they were on the way (grrr).
On the positive side it allowed me to get to
Neptune brewery
to pick up some beer for the weekend. You've got to support your locals during these difficult times - and it helps that the locals these days are so damn good. I'd asked for Saturday off as I had a lot on: judging with @voimaoy on FFF, watching the derby at lunchtime, and Open Mic in the evening. Picked up the last mini-keg (5l) of
'Abyss'
, which was a result and two pints of
Equinox
for the Friday. Roll on Saturday!
Um… Then I got a text asking me to confirm for Saturday. I rang and told them I was off for the judging (and footy). They said they had no record of me being off and that they had me down as in. Argh! You can't turn down the work really though. And it's not like I could go out to watch the game with Liverpool being in a
Tier 3 lockdown
. Said if they were short I'd work but asked them to put me down as first to be spared if there was a volume cut overnight.
Then a call.
'Can you help out with a driver who was sent out late? Take 40 drops off him and you'll get a full day pay.
' Two to three hours work by the time I got from Maghull to Warrington. Then it was thrown in that they could 'almost guarantee' if I did it that I could have Saturday off. That was the clincher. So after waking up to find I had work then didn't, then did. Well I got home at the same time as usual - around 7:30pm after a messy day.
On Friday evening I looked into getting a pass for my TV on Saturday to watch the Everton v Liverpool game. Unfortunately it was on
BT
not Sky, and they don't do Day Passes. I'd have to buy a Month Pass. But I realised that on the plus side BT have the European games so with the lockdown meaning I wouldn't be able to catch them any other way (legally) £25 for a month of football wasn't so bad (3 Liverpool European matches in the month). I didn't get it though: just in case the unlikely event of me working on the Saturday came to pass.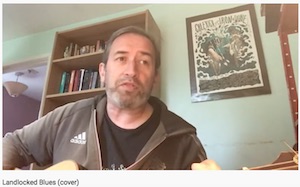 Well surprise! Saturday came and so did the text asking me to confirm I was in. So much for the promise; was never going to happen. Anyway I confirmed but asked for as small a route as they could find so I could get back and read the stories for Flash Friday. To be fair they did give me a short route. Got back for around 2:30pm.
Meanwhile Liverpool seemingly lost to Everton the way their fans celebrated. But on checking all the press it was a 2-2 draw. Henderson scored a perfectly good goal in injury time ruled out by VAR because presumably someone pressed the wrong one of two buttons (we've all done it). And worse still the Everton keeper, T-Rex, had nobbled our serene man mountain, Virgil van Dijk. It turned out by Sunday that he may well miss the entire season as a result of that unpunished assault. Breathe in. Breathe out.
So I missed the game. And it was a good derby in many ways, but awful in others.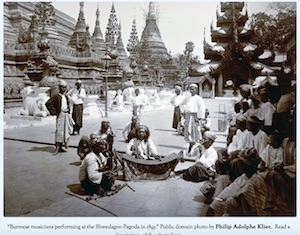 Fire & Ice Prompt: Sol 10/19
In the afternoon it was time to get on and read tehstories that 35 people had written for FFF. The remit was a tough one. Using the photo prompt and the Ice or Fire inclusion the story needed to be exactly 89 words. Tough. I picked my top ten after a couple of passes and my co-conspirator did. From there by Sunday we sorted our winners, honourable and special mentions out. I still don't know who has won and will wait until the Dragons put up the results later. Wondering how many Flash Dogs make the cut again after a good showing last time.
Later on Saturday I discovered that the
Open Mic
, which I'd been told would be regularly every fortnight (and our last one was two weeks ago), wasn't happening. Argghhh! All in all my Saturday's plans were in tatters.
But at least I still had my Neptune '
Abyss'
.
On Sunday in lieu of the Open Mic I played a song I haven't done before,
'Landlocked Blues'
by
Bright Eyes
. I recorded a version of it and put it up on YouTube. Hoping it will prove the start of me doing new songs to me; maybe a couple more Bright Eyes and a Frank Turner or two. We shall see.
Anyway all in all the weekend proved to be very different from that planned. How could it not with the lockdown - and the gig economy - being what it is? Probably still get the BT Pass so I can watch the European games whilst we are tied to our homes. And I've no idea who our centre back pairing will be.