Dragon Kind
It was good to judge with @voimaoy for Flash Friday Fiction once again this weekend. It was the third and final time for this incarnation of Flash Friday. Some nice stories using both the Ice and Fire prompts - and so many bananas. Good to get a new winner for the challenge too - I was worried we kept picking Flash Dogs.
There are just three more weeks of the weekly challenge and I can relax and write for it now and not worry about the judging. Just three weeks… real shame. Get involved writers while you can. See you Friday over at Flash Friday.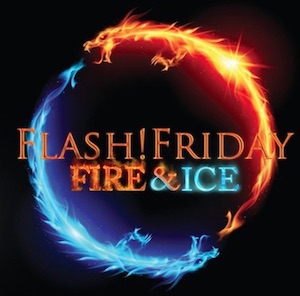 And a big thank you is owed to the wonderful dragons for bringing this community together for a time, particularly during this most turbulent of years. Such lovely dragons.